Everything to know about Nepal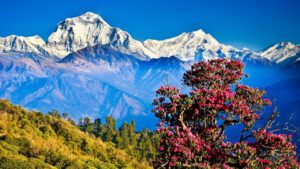 Nepal, a masterpiece , waiting to been seen through our eyes and captured by our lenses. It is a mystique country wrapped with the beauty of high mountains, lush jungles and many more. It has a lot to offer to a photographic traveller i.e, from lifestyle to nature, culture and people, wildlife to mountains and so much more. 
Nepal is a country which offers a lot of diversity which favors the photographers to capture everything which they can't even think of in such a small place. But the photographer must be prepared to capture such a diversity within a country because of the harsh condition within many part of the country. Nepal is considered to be the home of highest mountain in the world.
Nepal is a garden of four castes and 36 sub-castes. A lot of festivals are celebrated by the people of different religion and castes. Festivals are also a good place to capture the pictures. Kathmandu, the capital of our country, is considered to be the city of temples which is also a destination for many photographers to capture. Photographers must be creative. They must have a view of what others are unable to see. In every moment of our life we have something ready to be captured. From the street people to the high buildings, natural views to man-made architecture.
Written by: Anukul Regmi