Top 10 Online Shopping Sites in Nepal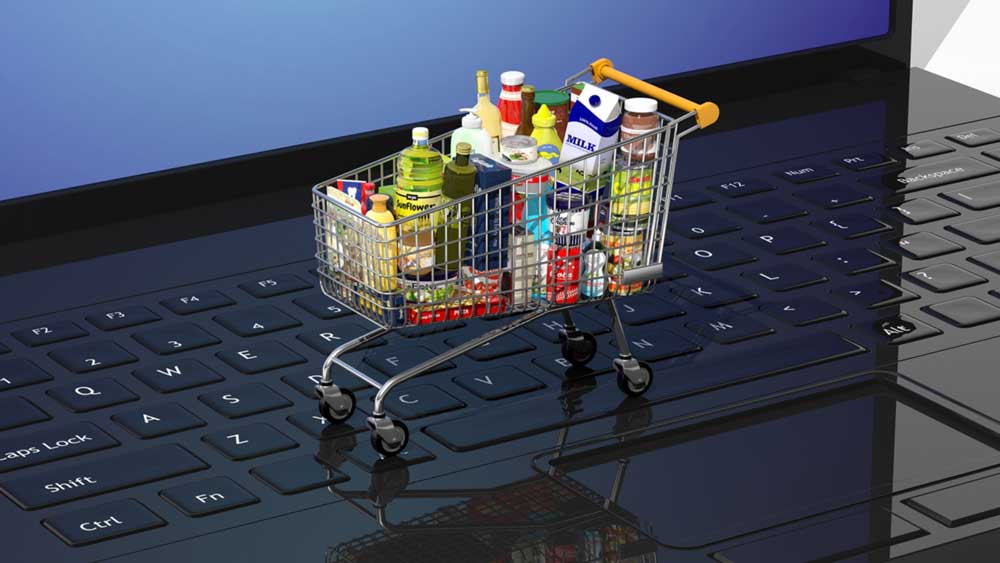 Top 10 Online Shopping Sites in Nepal [2018 Updated]
In 2018, people have changed their way of Shopping and now have started to use technology for Shopping in Nepal too. Nepal is progressing rapidly in the field of Technology and because of that reason the number of Online Shopping Sites has also increased in Nepal. People are using their cellphones, smartphones, laptops and desktops for Shopping. Isn't it great?
Well, as the number of Online Shopping Sites in Nepal is increasing day by day, the competition among the businesses is also increasing. There are more than hundreds of Online Shopping Sites in Nepal in 2018. This leads to confusion among the Consumers and Customers on choosing the best shopping sites for their day-to-day shopping experience.
So, here we bring the list of Top 10 Shopping Sites in Nepal that you can try at-least once for your online shopping experience.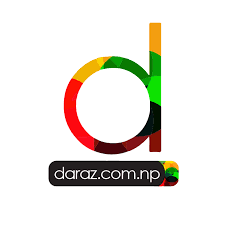 There is no doubt that Daraz is one of the best online shopping sites in Nepal and we think that Daraz might just be the number one Online Shopping Business in Nepal in 2018. Daraz came in Nepal with the name of Kaymu and Kaymu hit the Nepali shopping market with a bang and almost all the Online Shopping experience was brought in Nepal by Kaymu. Later Kaymu was sold to Daraz and since then Daraz is working amazingly great in Nepal today as well.
Daraz is the best choice for both Sellers and Buyers because it also provides Multivendor options in which a seller or a person who has a Shop can register with Daraz and work along with Daraz to sell the products in Daraz's website.
Recently, Daraz has joined with Alibaba, China's Leading Ecommerce Site to increase its Online Presence and give the customers best Online Shopping Experience in Nepal.

Sastodeal is another Online Shopping Brand that has been working in the field of internet from a long time and providing amazing online shopping experience to the Nepali customers. Sastodeal provides products in all categories like Men's, Women's and Kids clothing, footwears, accessories and more. Sastodeal also serves for online shopping of products from Electronics, Gadgets, Home Appliances, Kitchen Appliances and many more.
If you want to get good shopping experience through online, Sastodeal can also be one of your choices.
Nepbay is an Online Shopping Site in Nepal that has been working and serving for online shopping experience of users from a long time. Nepbay allows panels for both Buyers and Sellers to buy and sell products online through Nepbay.
Nepbay also sells products for Men, Women, Kids, Electronics, Home Appliances, Kitchen Appliances and more.
According to Nepbay "NepBay.com is your Ultimate Online Marketplace where you can choose to Buy or Sell products. Apart from new products, NepBay Bazar is a platform of Nepbay.com for second-hand products. NepBay.com is not just limited to Online Shopping and is also a platform for News, Events, Deals, Community Forum, Polls, Quizzes, Videos and Contests. Explore FAQs."
So, Nepbay can also be one of the best choices of yours for Online Shopping, News, Events and many new things to find online.
Socheko.com is one of the leading, quick and reliable sites for Online Shopping in Nepal. Nepal's #1 online shopping marketplace, with the widest assortment of 10 Thousand plus products across 500 plus diverse categories. All the products and categories from national, global brands and retailers.
Shop online in Nepal whenever you want to get genuine products delivered to your doorstep from your favorite brands with express shipping. Our clean, immersive design allows for easy navigation across categories and brand stores so you can find the best products from a wide range of smartphones, mobiles, laptops, men's and women's clothing, kids wear, shoes, watches, and other accessories online. You can check our great offers and deal of the day section to get the best prices on various products across fashion, electronics, lifestyle etc.
Why not give a try with Socheko.com for Online Shopping Experience in Nepal?
Are you planning to Sell your products online in Nepal? Well, Hamrobazaar.com can be your first choice for Buying and Selling Products Online in Nepal. Hamrobazaar has taken the Buying & Selling of Second Hand Products to a next level in Nepal.
Hamrobazar.com is FREE online classified which enables individuals as well as companies to list wide variety of new or used product online. Hamrobazar.com believes that Internet is a great promotional vehicle as well as communication channel for connecting buyers and sellers. Hamrobazar.com is perfect solution which helps to list your products for free.
Hamrobazaar is the only place in Nepal where you can sell and buy both Second Hand and First Hand Products Online. Call and contact directly to the seller and buy products.
Gajabko.com is also an Online Shopping Portal in Nepal. With the huge change in rise of the internet users these days, Online shopping has emerged in a great flow and Gajabko wills to provide amazing Online Shopping Experience to all the users.
Gajabko.com offers the wide range of products by which the customers can enjoy a hassle free purchase of products which is now just a few click away and a second to locate the product from reaching to their doorsteps.
Gajabko is working very nicely in the field of Online Shopping and may be it's time to have an experience with shopping at Gajabko.com.
Bhatbhateni is Nepal's Biggest Shopping Center in 2018 with its Super Market available at almost every city of Nepal. Now Bhatbhateni has also believed that users want some online shopping experiences and thus it has started its online shopping portal as Bhatbhateni Online Shopping.
BhatBhateniOnline.com is an online entity owned and managed by a team of professionals passionate about bringing quality online shopping services to Nepal. BhatBhateniOnline.com makes every effort to make your online shopping experience fast, easy and secure and we are most concerned about providing you with the best after sales service.
Bhatbhateni is the Nepal's fastest growing online shopping website with over 10,000 customers registered since their site went live in April 2011. Over the years, they have always sought for ways to improve their website and service and will continue to do so. Lets shop through Bhatbhateni Online !!
Smartdoko is a new member in ecommerce industry in Nepal. Smartdoko is in the state of growing and its growing nicely. Great customers feedback and nice products in its store makes Smartdoko to be one of the users choices for online shopping experiences in Nepal.
The Strategies opted by SmartDoko is to bear an unbeatable prices, prompt delivery, high level of responsiveness and reliability, wide selection of products and services, provide reward points, integrated marketing communication and strong distribution channels.
KTM Plaza also runs in the race of Online Shopping in Nepal and has been generating amazing outcomes with its large number of Customers and Huge Products Database.
KTM Plaza believes "E-commerce makes all the human being life so easy, whatever they need just one call and the product come to their door."
KTM Plaza is a well-known and rising name in the e-commerce industry where people get all the stuff which include items like shoes, smartphones, different variety of electronics, headphones, pen drive at an affordable price on one call with door to door express delivery services.
Why not give a try with one of the emerging Online Shopping Sites of Nepal – KTM Plaza?
Here comes a new name in Online Shopping in Nepal, Logix Digital System. This company is providing online shopping experiences for those users who want to buy digital products and gagets. They deal with genuine Laptops, Desktop, Printer and Accessories in Nepal.
Logix Digital Systems is a multibrand one stop IT solution for Laptop, Desktop, Printer and Accessories. If you are willing to buy Laptops and other digital products, Logix Digital System could be your first choice.
So, these were some of the Online Shopping Sites that we believe are doing amazingly good in their field. If you have any more recommendations, please leave a comment in the comment section below.
Top 10 Online Shopping Sites in Nepal [2018 Updated]